History
Historically, the Texas bleeding disorders community was faced with a lack of infrastructure and resources to rapidly develop and coordinate a grass-roots state advocacy program.  Over the years we had some success with legislative activity, but because the Texas Legislature meets biannually (every two years on the odd year) we did not have a sustainable year round advocacy program.  We found ourselves constantly "reinventing the wheel" and redeveloping advocates and losing valuable information in the non-legislative years.   We struggled to find a way to maximize the efforts and expertise of our community advocates affecting the most positive outcomes year round.  Additionally, with the changing healthcare landscape, it is essential that we develop a strong state based advocacy presence in Texas.
---
In 2012, the Lone Star Chapter of the National Hemophilia Foundation and the Texas Central Hemophilia Association spearheaded an effort to bring together community leaders to establish a state-wide advocacy group, The Texas Bleeding Disorders Coalition.  These key stakeholders encompassed representation from both chapters, a Hemophilia Treatment Center representative and representatives from both NHF and HFA. In 2013, the Texas Bleeding Disorders Coalition was launched to connect advocates across the state to collectively work on issues throughout the year capitalizing on our strength in numbers and our passion to serve the bleeding disorders community. We are united and dedicated to our centralized priorities: ensuring that all consumers have access to high quality medical care at Hemophilia Treatment Centers, access to all clotting medications and access to the ancillary services, support and education needed by our community.
---
---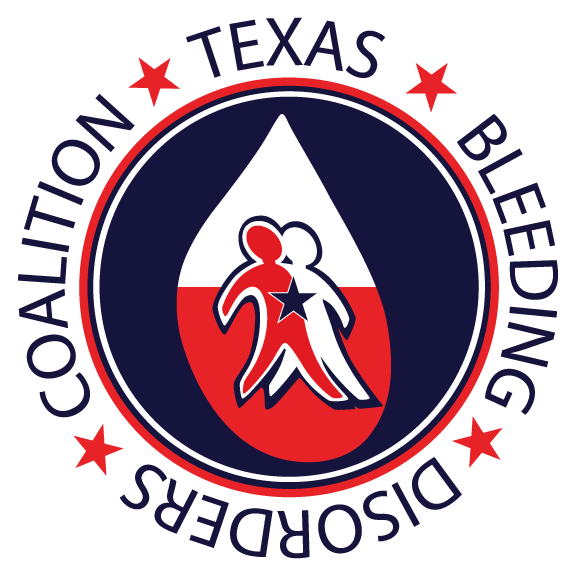 ---
Today, the Texas Bleeding Disorders Coalition has developed into one of NHF's 5 Advocacy Centers in the United States and is recognized for both leadership and grass roots efforts. We continue to work on legislation from a state and national perspective in support of our community. Additionally, we have developed strong relationships with state agencies and payers to continue to positively influence the changing healthcare landscape.
Opportunities to Affect Change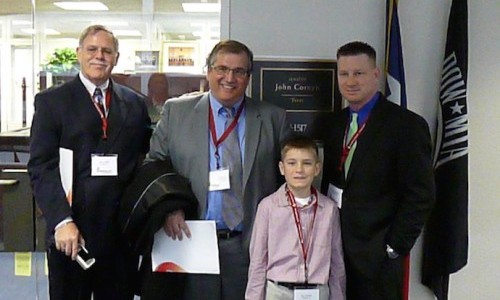 The Coalition hosts an evening training session the night before our "Austin Days" capitol visit where we discuss in depth our priorities, our current legislative agenda and how to have an effective meeting with legislators.  This enables our advocates to have the opportunity to positively affect change and to have our voices heard.   Highlighting the struggles and needs of our community is something that we do on an ongoing basis with our legislators, school personnel, family members and our medical team.  Education around effective communication is essential to having our voices heard.
Ongoing Advocacy Education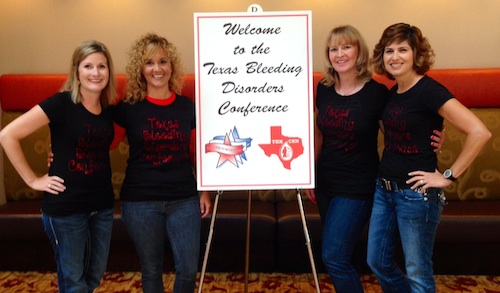 The Texas Bleeding Disorders Coalition recognizes the importance of ongoing advocacy education and support of our community.  The two chapters provide numerous opportunities throughout the year to hone advocacy skills, learn how changes to the Affordable Care Act impact our community and to keep abreast of important issues as they relate to healthcare coverage.   The two chapters host the annual Texas Bleeding Disorders Conference, one of the largest consumer advocacy and educational meetings in the country.